Manage Your EV Charge Station Network
White-Label EV Charging Station Management Software
ChargePanel Cloud – The complete software for Charge Point Operators.
Book a Demo
Contact sales
Manage your entire network of EV charging stations
ChargePanel's Hardware Agnostic Platform
With multiple network levels you can manage your own EV charging stations and the charging points of your business customers and affiliates. Scale-up and operate your entire charging network through a single back office.
Discover more
Scale Your EV Charge Station Network
Location, Location, Location.
At home. At Work. On the Road. AC DC and more…
Connect EV charging stations at multiple locations. With ChargePanel's EV charge station management software you can connect and manage EV charging infrastructure everywhere from workplace, business, destination, residential and home charging to roadside and public charging.
Settings for load balancing and primary/secondary charge station configurations can make it easier for you to operate and manage charge stations at workplaces and parking garages.
Monetize Your EV Charge Station Network
Monetize your Charging Stations with Dynamic Price Schedules
Gain additional revenue from EV charging with smart customizable pricing. Optimize pricing for locations, time of the day, week and month. Create separate price plans for employees, guests and EV charging promotions.
Scale Up, Affordability
SaaS Licencing – Scale your Network
ChargePanel provides EV Charging Station Management Software with affordable SaaS licencing and subscription based pricing models so that you can scale and grow your EV charging business.
Onboarding, OCPP
Charging Station Compatibility Testing
ChargePanel's EV Charging Station Management Software is hardware agnostic and is compatible with charge points using Open Charge Point Protocol. Over 50 leading EV charge station models are already connected and we provide charge station compatibility testing and onboarding for EV business customers in co-ordination with EVSE manufacturers and vendors.
Network Migration
Migrate your charging station
Are you looking to migrate your existing charging stations to a new EV charging management system? We can assist you through-out the process and provide an effective roadmap for migrating of your charging stations to the ChargePanel platform.
Scale Up, Accessibility
Cloud-Based EV Charging Software
ChargePanel's EV Charging Station Management Software for Charge Point Operators is located online and scales with your business as it grows.
Book a Demo
Operations and Metrics
Statistics and Analytics
View powerful metrics for, charge station usage, power consumed (kWh), CO2 reductions, revenue generated and much more. Statistics can be filtered to give you a better insight of charge station usage for optimizing EV charging business decisions.
Energy Management
Charging Station Load Balancing
Safely balance power between all charging stations at a location with flexible load balancing settings.
Brand Recognition
Your brand at the forefront
Your licenced version of the EV Charging Station Management Software can be customized with your EV company's logo and colors.
Security
Cryptographically Secure
Protected with SSL / TLS (HTTPS) for maximum security. All communications are served over secure protocol with cryptographically secure and unique identifiers.
Roaming Module, Hubs, OCPI
Connect with Third-Party eMobility Service Providers
Generate additional Revenue. Connect your public EV charging stations to leading eMobility Service Providers and third-party EV Driver Apps.
EV Fleet Module, Leasing, Locations
EV Fleet Management
Connect EV charging stations for electric vehicle fleets both at workplaces and at homes. Reimburse for home charging and enable access to public charging.
Read more
Contact us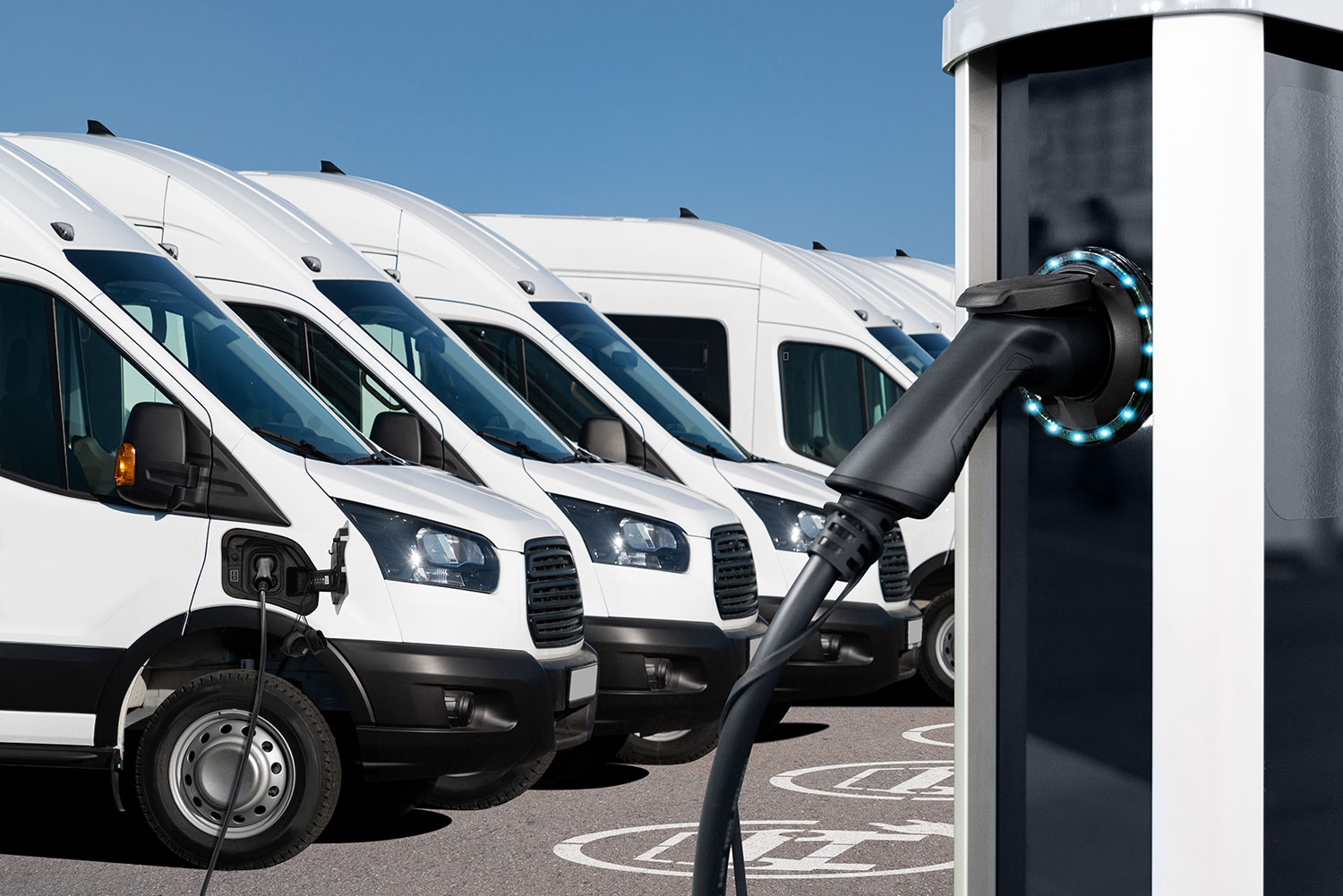 White Label Enterprise
All-In-One EV Charging Management Platform
ChargePanel Enterprise – The all-in-one SaaS software solution for Charge Point Management, Network Operations and eMobility Services.
eMobility Services
White Label EV Charging Apps & eMobility Services
ChargePanel Connect – White Label EV Charging Apps and SaaS software for eMobility service providers.